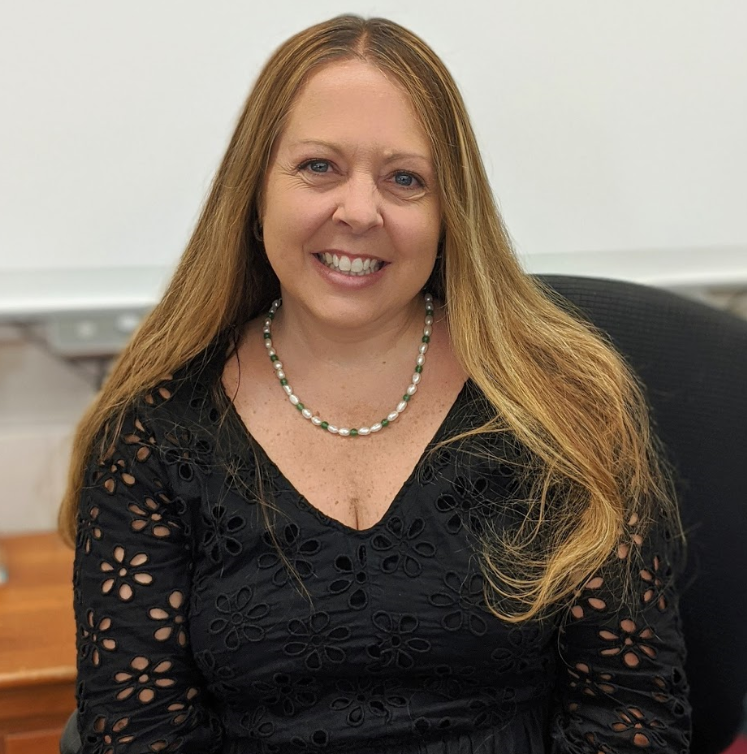 Principal Pamela Cavanaugh
Dear Windham High School Students and Families,
Welcome to the 2023-2024 school year! I am honored and excited to serve Windham High School students and families as Principal, along with Mrs. Fatima Piresson and Mr. Patrick Risley who make up our Administrative team. We, and our teachers and staff, are here to support our students' academic achievements and social and emotional learning. We are eager to see our returning students and would like to welcome our newest Whippets to "La Familia" at WHS.
I hope that you find our Windham High School Handbook informative and useful. If you ever have any questions or concerns, please email or call me: pcavanagh@windham.k12.ct.us or 860-465-2460.
We welcome you to the new school year and wish our Whippets a great year ahead.
Go Whippets!
Sincerely,
Pamela Cavanagh
Estimados estudiantes y familias de la escuela superior de Windham,
¡Bienvenidos al año escolar 2023-2024! Me siento honrado y emocionada en servir a los estudiantes y familias de la escuela superior de Windham como directora, junto con la Sra. Fatima Piresson y el Sr. Patrick Risley, quienes forman nuestro equipo administrativo. Nosotros, y nuestros maestros y personal, estamos aquí para apoyar los logros académicos y el aprendizaje social y emocional de nuestros estudiantes. Estamos ansiosos por ver a los estudiantes que regresan y quisieramos dar la bienvenida a nuestros Whippets más nuevos a "La Familia" de WHS. Espero que encuentren nuestro Manual de la escuela superior de Windham informativo y útil. Si alguna vez tiene alguna pregunta o inquietud, envíeme un correo electrónico o llámeme a: pcavanagh@windham.k12.ct.us o al 860-465-2460.
Les damos la bienvenida al nuevo año escolar y deseamos a nuestros Whippets un gran año por delante.
¡Vamos Whippets!
Sinceramente,
Pamela Cavanagh