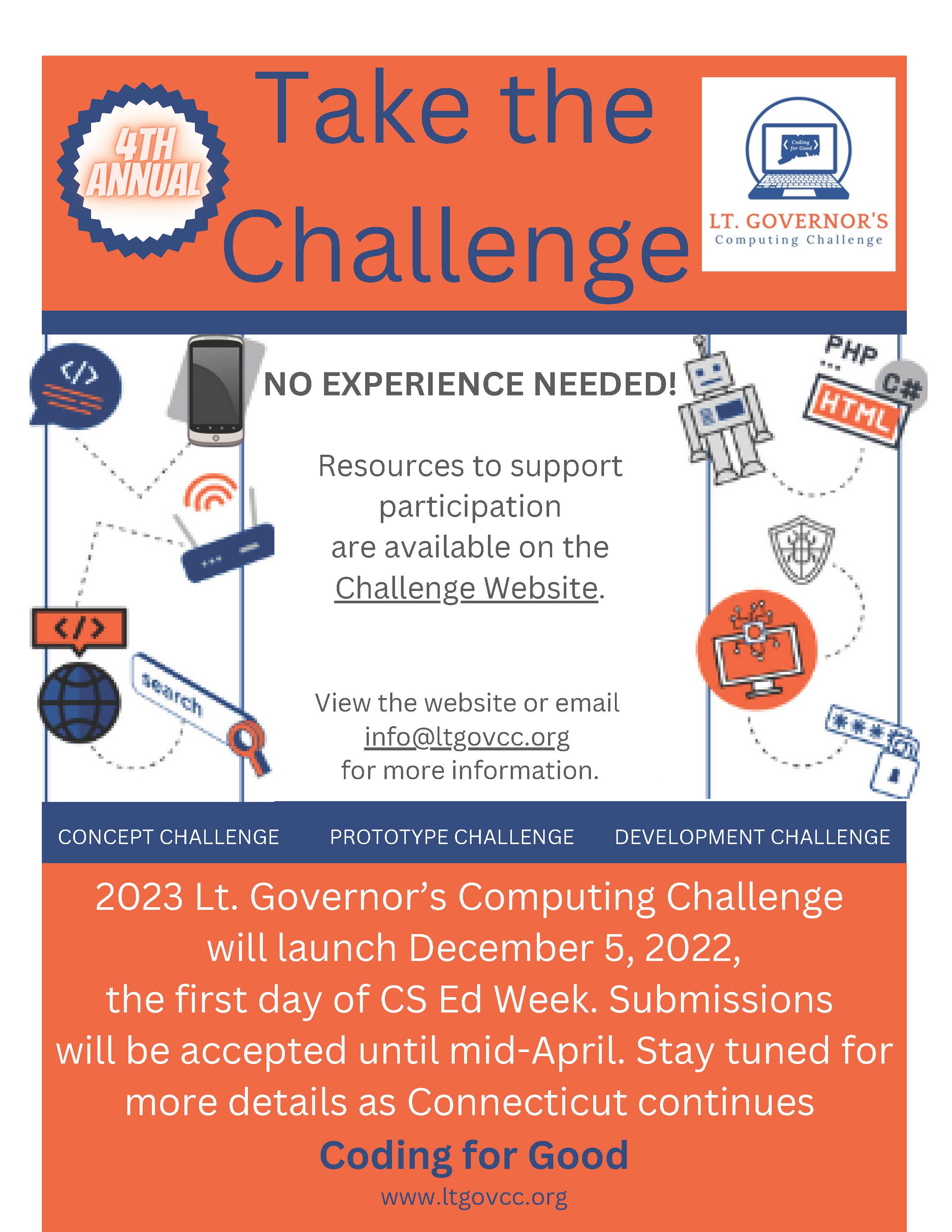 Updated: 12/2/2022
Happy Holidays Scholarship:
$1,500 - 1 Award (Deadline: December 31, 2022) To be eligible for the scholarship a student must: A) Be a legal resident of the United States. B) Be currently attending high school, college, vocational, or any other accredited institution. Applications can be found by going to:
https://studentscholarships.org/scholarship/19120/happy-holidays-scholarship
Live Mas Scholarship Program:
$25,000 - 100 Awards (Deadline: January 11, 2023) To be eligible for the scholarship a student must: A) Be on-track to apply for or enrolled in an accredited post-high school educational program. B) Be a legal resident of the 50 United States who is at least 16 years of age. Applications can be found by going to.
https://studentscholarships.org/scholarship/16235/live_mas_scholarship_program
American Quarter Horse Association Scholarships: -
$35,000 - 50 Awards (Deadline: Jan 15, 2023) To be eligible for the scholarship a student must: A) Be a current AQHYA or AQHA member. B) Be in high school, college, or university, depending on which scholarship you are applying for. Applications can be found by going to:
https://studentscholarships.org/scholarship/12044/american-quarter-horse-association-scholarships
Diversity Advancement Scholarship:
$20,000 - 2 Awards (Deadline: January 20, 2023) To be eligible for the scholarship a student must: A) Be a high school student planning to enroll in a NAAB-accredited architecture degree program. B) Be a US citizen. Applications can be found by going to: https://studentscholarships.org/scholarship/12285/diversity-advancement-scholarship
Foot Locker Scholar Athletes:
$20,000 - 20 Awards (Deadline: January 30, 2023) To be eligible for the scholarship a student must: A) Be entering college in the Fall of 2023 as a Freshman at a two or four-year school. B) Be currently involved in high school sports, intramural sports, or community-based sports. Applications can be found by going to
https://studentscholarships.org/scholarship/10817/foot-locker-scholar-athletes
Points Scholarship: $2,500 - 12 Awards (Deadline: January 31, 2023) To be eligible for the scholarship a student must: A) Be a high school student planning to attend college in September 2023. B) Be a legal resident of the U.S. or Puerto Rico. Applications can be found by going to: https://studentscholarships.org/scholarship/14308/points-scholarship
Material Handling Education Foundation Scholarship:
$6,000 - 46 Awards (Deadline: Jan. 31, 2023) To be eligible for the scholarship a student must: A) Be a resident of any of the 50 United States, District of Columbia or US Territories. B) Be 16 years of age or older and be enrolled in college or registered in a high school. Applications can be found by going to:
https://studentscholarships.org/scholarship/15214/material-handling-education-foundation-scholarship-program
Society of Manufacturing Engineers Scholarship:
$10,000 - 200 Awards (Deadline: Feb 1, 2023) To be eligible for the scholarship a student must: A) Be a graduating high school senior, current undergraduate or graduate student who will be enrolling as a part-time or full-time undergraduate or graduate student. B) Have a minimum GPA of 2.0 on a 4.0 scale or 70 on a 100 point scale. Applications can be found by going to: https://studentscholarships.org/scholarship/15382/society_of_manufacturing_engineers_scholarship
McDonald's HACER Scholarship Program:
$100,000 - 30 Awards (Deadline: February 6, 2023) To be eligible for the scholarship a student must: A) Be a high school senior that is younger than 21 years old and carries a minimum 2.8 GPA. B) Have at least one parent of Hispanic heritage. Applications can be found by going to: https://studentscholarships.org/scholarship/15444/mcdonald_s_hacer_national_scholarship
Vegetarian Resource Group Scholarships:
$10,000 – 3 Awards (Deadline: February 20, 2023) To be eligible for the scholarship a student must: A) Be a senior in high school in the United States. B) Have promoted vegetarianism in their schools and/or communities. Applications can be found by going to: https://studentscholarships.org/scholarship/9544/vegetarian_resource_group_scholarships
Women's Cyber Security Scholarships:
$5,000 - 10 Awards (Deadline: February 28, 2023) To be eligible for the scholarship a student must: A) Be pursuing, or plan to pursue, a degree with a focus on cybersecurity or information assurance. B) Be a senior in high school with a GPA of at least 3.3 on a 4.0 scale. Applications can be found by going to.
https://studentscholarships.org/scholarship/13483/women_s_cyber_security_scholarships
Experimental Aircraft Association Scholarships:
$5,000 - 20 Awards (Deadline: March 1, 2023) To be eligible for the scholarship a student must: A) Be at least 16 years old to apply. B) Be planning to take one of the following: aerospace engineering, aviation business administration, air traffic control, aviation maintenance, professional flight, or any aviation-related STEM field. Applications can be found by going to.
https://studentscholarships.org/scholarship/15639/experimental-aircraft-association-scholarships
Community Impact Scholarship:
$2,500 - Awards (Deadline: March 2, 2023) To be eligible for the scholarship a student must: A) Demonstrate active involvement in community service and exhibit strong leadership qualities. B) Have a cumulative grade point average of 3.5 or higher. Applications can be found by going to: https://studentscholarships.org/scholarship/20474/community-impact-scholarship
Discover The Difference National Academic Scholarship:
$5,000 - 1 Award (Deadline: Mar. 20, 2023) To be eligible for the scholarship a student must: A) Be a high school senior or college student pursuing an AA, Bachelor's, or Master's degree. B) Have a minimum 3.0 GPA and maintain it throughout academic year. Applications can be found by going to: https://studentscholarships.org/scholarship/16587/discover-the-difference-national-academic-scholarship
Law School Opportunity Scholarship:
$1,000 - 1 Award (Deadline: April 6, 2023) To be eligible for the scholarship a student must: A) Be at least 17 years of age and planning to pursue or currently pursuing a degree in law. Applications can be found by going to.
https://studentscholarships.org/scholarship/20777/law-school-opportunity-scholarship
Milton Fisher Scholarship:
The Milton Fisher Scholarship for Innovation and Creativity awards students who have found a distinctive solution to a problem faced by his/her family, school, community, or the world, or who have solved an artistic, scientific, or technical problem in a new or unusual way. The Milton Fisher Scholarship is a FOUR-YEAR SCHOLARSHIP of up to $20,000 (up to $5,000 per year for four years). It is open to HIGH SCHOOL JUNIORS AND SENIORS and COLLEGE FRESHMEN in Connecticut and the New York Metropolitan area, as well as students from outside the region going to college in Connecticut or the New York City area.
This is a wonderful opportunity for any creative and innovative high school students you may know. More information and the online application can be found at mfscholarship.org. Interested applicants must complete the online application on or before May 5, 2023. Supplemental materials must be submitted electronically and include a school transcript, letters of support, financial information, a letter of acceptance from college (if applicable) and any other supporting materials.
Please feel free to contact info@mfscholarship.org if you have additional questions.
Taco Bell Scholarship: Due January 11, 2023
https://www.tacobellfoundation.org/live-mas-scholarship/
Connecticut JCI Senate Due Jan 14
http://www.ctjcisenate.org/ctjcisenate-scholarship_info.htm
2023 KPMG Future Leaders Program Application Due Feb 1st
https://kpmgfutureleadersapplication.wufoo.com/forms/slk8tyc19hye3s/
Connecticut Bar Foundation Essay Contest Due Feb 22, 2022
https://www.ctbarfdn.org/essaycontest/
Big Future: Next Deadline - Complete the FAFSA
Start Date: October 1, 2022
Deadline: February 28, 2023
https://bigfuture.collegeboard.org/pay-for-college/bigfuture-scholarships
Community Foundation of Eastern Connecticut Due March 15, 2022
https://cfect.org/scholarships/apply-for-a-scholarship/general-high-school-scholarship
Burger King Foundation Scholarships - Deadline December 15, 2022
$1,000 to $50,000 Scholarships Available Now for Your Students
High school seniors, BURGER KING® employees, their dependent children, spouses, or domestic partners in the U.S., Canada, Puerto Rico and Guam can apply to receive $1,000 to $50,000 scholarships for the 2023-2024 school year!
Eligible students must have a cumulative GPA of 2.0 on a 4.0 scale (or equivalent).
To learn more and apply visit bk-scholars.com Application deadline: December 15, 2022.
Big Y Scholarship Program - Deadline February 1st, 2023
The Connecticut Bar Foundation 23rd Annual Quintin Johnstone Statewide Essay Contest - Deadline February 22, 2023
Presented by the James W. Cooper Fellows "Out with the Books"
The contest is open to all Connecticut students under the age of 21 who are enrolled in grades 9-12, or their equivalent, at an accredited high school, vocational-technical school, or adult high school credit diploma program located within the State of Connecticut. The contest is also open to all Connecticut homeschooled students in grades equivalent to 9-12.
Grand Prize - $2,000

Two Runner-Up Prizes - $1,000 each
Essays will be judged by federal and state court judges, law professors, and attorneys. An awards ceremony will be held at the Connecticut Supreme Court in Spring 2023.
Entries must be submitted through the auspices of the Connecticut school the student attends, with the exception of homeschooled students. Each teacher shall select no more than three entries per class. Teachers of any subject may submit entries. There is no limit on the number of teachers who may submit entries from a single school. School counselors may submit no more than three entries per semester. There is no limit on the number of school counselors who may submit entries from a single school.
Various Scholarships
Robert T. Kenney Scholarship https://www.asfdn.org/scholarships
Connecticut Association of Latinos in Higher Education https://calahe.org/scholarship-eligibility-
SBM Charitable Foundation, Inc. Scholarships https://www.hfpgscholarships.org/scholarship/sbm-charitable-foundation-inc-scholarships

Connecticut Nurserymen's Foundation, Inc 3 Scholarship Opportunities:
CNLA MEMBER SCHOLARSHIP
Part Time Horticulture Students

Training Programs/Certification Courses in the field of Horticulture
Because we believe that many of the potential long-term employees of our industry are gaining their education slowly, on a part time basis, while working, CNF will sponsor part time horticultural education. CNF has allocated $20,000 per year ($5,000 per quarter) for this program.
Click here for more information and the application.
HOWARD JENNINGS SCHOLARSHIP
The grant will be in the amount of $500. This is a one-time grant to a CT student, who has been accepted by the University of Connecticut, majoring in the field of Horticulture in either the 2 or 4-year program.
Click here for more information and the application.
MICHAEL JOHNSON SCHOLARSHIP
This scholarship is for students who are a non-traditional learner. They will be considered on their enthusiasm, diligence, aspirations, and potential as a valued member of the horticultural field. The CT Nurserymen's Foundation believes that these factors should not be considered limitations to success in our industry. Instead, we want to offer an opportunity to allow all individuals who are looking for assistance to have a fair and unbiased chance to be recognized for what they can offer the industry.
If you have a love of plants and are interested in going into the nursery/horticulture field and this describes you, we urge you to apply for this scholarship. CNF will fund one student in the amount of $2,500 per semester/$5,000 per year.
Click here for more information and the application.
LUD AND MARIE HOFFMAN SCHOLARSHIP
The applicant must be accepted into a course of study beneficial to the Horticultural industry. This includes, but is not limited to:
Ornamental Horticulture

Landscape Design

Nursery Management

Greenhouse Management.
The scholarship grant will be $5,000 per year, renewable if the student maintains academic eligibility in college.
Students must maintain a 3.0 grade point average (GPA).

Students must be residents of the State of Connecticut, and may attend either in state or out of state institutions. The student must be a high school senior or currently enrolled at the college level, majoring in a horticulture related field.
All completed and signed applications must be received by the Foundation no later than the deadline on the application. No application will be considered without the following:
Copies of the Student Aid Report (SAR)

Copies of Financial Aid Award letter (if received)

At least two letters of recommendation

High school records, transcript and SAT scores or college transcript for those already enrolled in a college level program.

A copy of the Letter of Acceptance from the college, if available. If not available, forward to the CNF office no later than the deadline.
The scholarship will be based on academic achievement, financial need, and non-school work related to horticulture. The candidate will be selected mid-April.
Click here for more information and the application.
The College Board Opportunity Scholarships
A Clearer Path to Planning and Paying for College
Applying to college is a complicated process, so we've created a program that guides you through it. This scholarship program is open to all students and it doesn't require an essay, application, or minimum GPA. Instead, it rewards your effort and initiative. Complete key steps along your path to college for chances to earn scholarships.
The Coca-Cola Scholars Program Scholarship Provider: The Coca-Cola Scholars Foundation
Amount: $20,000
# of winners: 150
Horatio Alger Career & Technical Scholarships Provider: The Horatio Alger Association of Distinguished Americans, Inc.
Amount: $2,500
# of winners: 500
Inspirational Role Model Scholarship Provider: Going Merry
Amount: $150
# of winners: 1
Make the U / Haz La U Hispanic Scholarship Fund Provider: The Hispanic Heritage Foundation and Colgate-Palmolive
Amount: $1,000
# of winners: 100
Most Valuable Student Scholarship Provider: Elks National Foundation
Amount: $50,000
# of winners: 500
Elks Most Valuable Student Scholarship Provider: The Elks National Foundation
Amount: $50,000
# of winners: 500
Jack Kent Cooke Foundation College Scholarship Provider: The Jack Kent Cooke Foundation
Amount: $55,000
# of winners: Varies
Doc Cohen Franchising Scholarship Provider: International Franchise Association Foundation
Amount: $1,500
# of winners: 1
VFW - Voice of Democracy National Audio Essay Provider: Veterans Of Foreign Wars (VFW)
Amount: $30,000
# of winners: Varies
Prudential Emerging Visionaries Provider: Prudential Financial, Inc.
Amount: $15,000
# of winners: 25
NAEHCY will award a minimum of five (5) $1,000 scholarships for the 2021-2022 academic year. The unrestricted funds will be awarded once proof of post-secondary education has been provided.
Status doesn't determine opportunity. Tenacity and hard work do. With our scholarship, undocumented students invest in their education and define their future.
The CHET Dream Big! Competition
Dream Big! gives you the chance to win big!!! When it comes to saving money for education, there are 2 important rules of thumb. First, it's never too early to start. Second, you should look for help every place you can find it.
Soroptimist Live Your Dream Award (Applications due November 15)
The Soroptimist Live Your Dream Award assists women who provide the primary source of financial support for their families, the opportunity to achieve their career goals by giving them the resources they need to improve their education, skills and employment prospects. In addition to providing the primary financial support for their families, eligible applicants must be enrolled in, or have been accepted to, a vocational/skills training program or an undergraduate degree program and must demonstrate financial need. The Willimantic Club awards $1,500 to the first place award winner and provides several smaller awards from $500 to $800. Many of our winners have overcome enormous obstacles including poverty, domestic violence and/or drug and alcohol abuse. Live Your Dream Awards recipients may use the cash award to offset any costs associated with their efforts to attain higher education, such as books, childcare, tuition and transportation. This is the link for our Live Your dream award. Check out the qualifications and apply on line.
Soroptimist Dream Grant (ongoing grant award)
Soroptimist International of Willimantic Dream Grants help women overcome obstacles to living their dreams. This new grant is all about helping women who have faced economic and personal hardships to live their dreams. The program helps women build a better life for themselves. The Soroptimist Dream Grant funds up to $500 which can be used for licensing fees, testing fees, tuition or transportation including bus passes and gas cards.
Scholarships and Financial Aid Information
For free information on state and national scholarships and financial aid information visit the scholarships.com link to the right. Begin your free college scholarship search by creating a personal profile consisting of your interests, skills and background. Scholarships.com will compare this information to our database of over 600,000 college scholarship awards, worth more than 1.4 billion dollars, from over 8,000 scholarship sources. The scholarship awards that match your personal profile will be delivered to you immediately on-line!
CollegeNet's Mach25 Free $Billion Scholarship Search. Why spend money on scholarship books when you can search for awards dynamically over the web? Mach25 is the fastest scholarship search on the World Wide Web -- and it's free! With Mach25, you don't have to wait for an email reply nor do you have to divulge contact information about yourself (e.g. email, phone, etc.)--valuable personal data that is collected and sold by other web based scholarship sites. As you openly peruse the Mach25 database, you can select potential awards for your own customized list. The Mach25 database contains over 600,000 awards totaling over $1.6 billion.
FastWeb is the largest free scholarship search service on the Internet. It is able to offer its free services, in part, based on the willingness of its users to be reached by its marketing partners. If you choose, FastWeb may make the information you supply available to colleges and leading companies so you'll receive free information on college financing and admissions, offers and promotions designed just for students, coupons from campus bookstores, freebies and more.